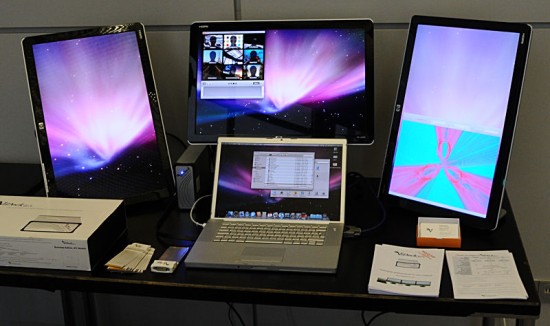 I have always wanted the ability to drive two external monitors with my Macbook Pro. The ViDock achieves this by connecting an external video card (ATI 2600XT) with your MBP via the ExpressCard slot. This leaves the MBP's video card intact, so you can drive the laptop display and 3 external displays over DVI (at 2560×1600 – read 30″ LCD). All of these features for the low high price of $499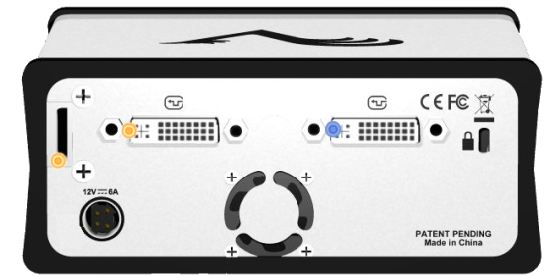 Read more from the people who make the ViDock at VillageTronic.
Or read the ViDock Review at Gizmodo.